Safari Helicopter and Synergy Air are excited to announce a build assist and maintenance facility in the Pacific NW.  Synergy Air is the premier aviation build assist facility in the US and will offer their services to Safari Helicopter builders.  In addition to assisting builders realize their dream of building their own helicopter, Synergy Air employs several A&P mechanics that can perform maintenance and conditional inspections of Safari Helicopters.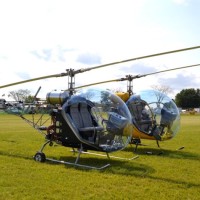 Delane Baker, Owner of Safari Helicopter: "We are pleased to offer this service to our customers on the West Coast.  Safari has always strived to work with established professionals to promote our excellent product.  With Synergy Air's expertise, our customers can build their helicopter with confidence and the assurance that it will continue to perform better than any other kit helicopter available today."
Vaden Francisco, Owner of Synergy Air: "This is a great opportunity for both Synergy and Safari to service their existing and future fleet of great helicopters.  Our mission is to provide builders with the tools, facilities and trained professionals to build a quality, safe aircraft that will operate for years to come.  Both our companies recognize the need to align with good people who work tirelessly to support their customers.  We are honored to work with the Safari team."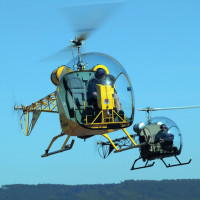 Contact Safari directly by following this link to get started on your dream of building and flying your very own helicopter.